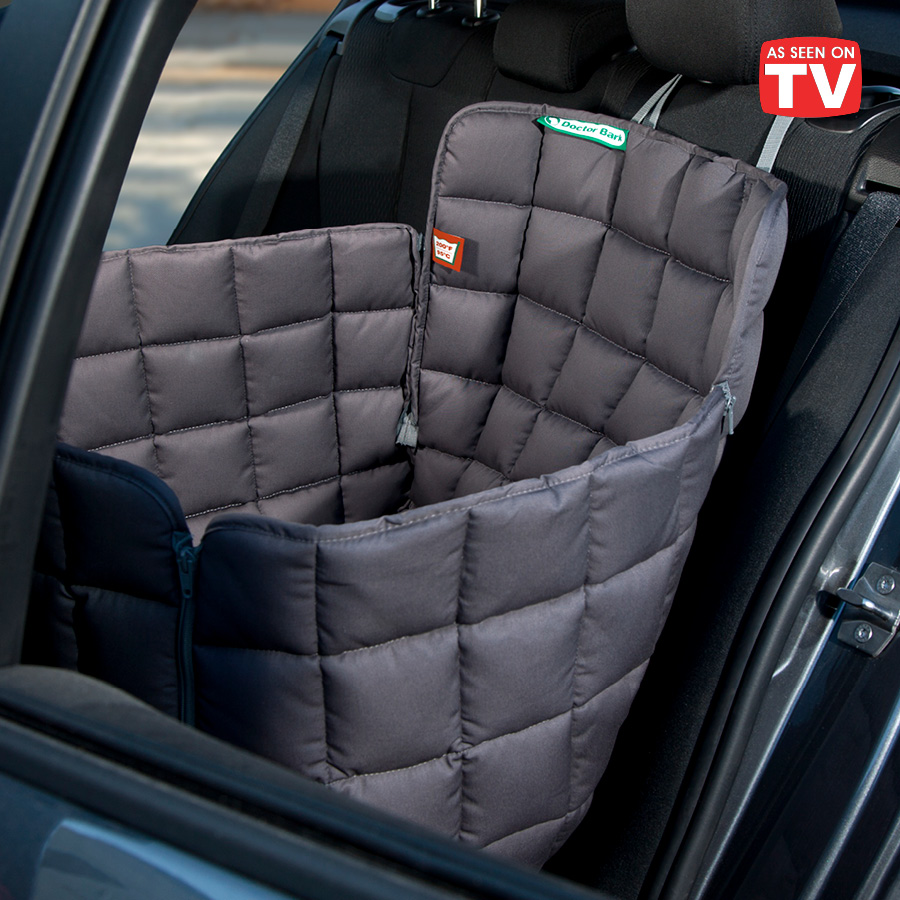 1-seat car Blanket
Road trips or bad smells are no longer an issue. Designed like a tub, the Doctor Bark Backseat Protection fits into the backseat of a sedan or SUV and shields the car's interior from dirt, wetness, and dog hair, while giving your dog a safe and comfortable ride. The sides open for easy entrances and exits, and the seatbelt is still usable.
Made in Germany by veterinarians using the latest scientific research
Machine-washable up to 200°F
Hypoallergenic
Suitable for dryers
Highly durable, sturdy, and scratch-resistant
Filled with a patented hypo-allergen fiber filling
COMFORT AND ALL-SIDE-PROTECTION
The Doctor Bark 1-seat car blanket is designed like a tub. It is the perfect solution if you wanted to have a lot of space on the rear bench. The dog sits or lies on it safely and at the same time your car is protected against the dirt and the wetness your dog takes with it. Because of the ingenious all-side-protection design your car is also perfectly protected against damages and scratches.
FAST AND EASY INSTALLATION
The design allows you a fast and easy installation by snap fasteners and has an access to belt locker to fasten the dog.
NO SMELL OF DOG IN YOUR CAR
The entire Doctor Bark collection can be washed at 200°F. The bacteria, parasites, sebum, dirt, and grime that collect over time is effectively washed out, leaving the backseat protector like new and odor-free.