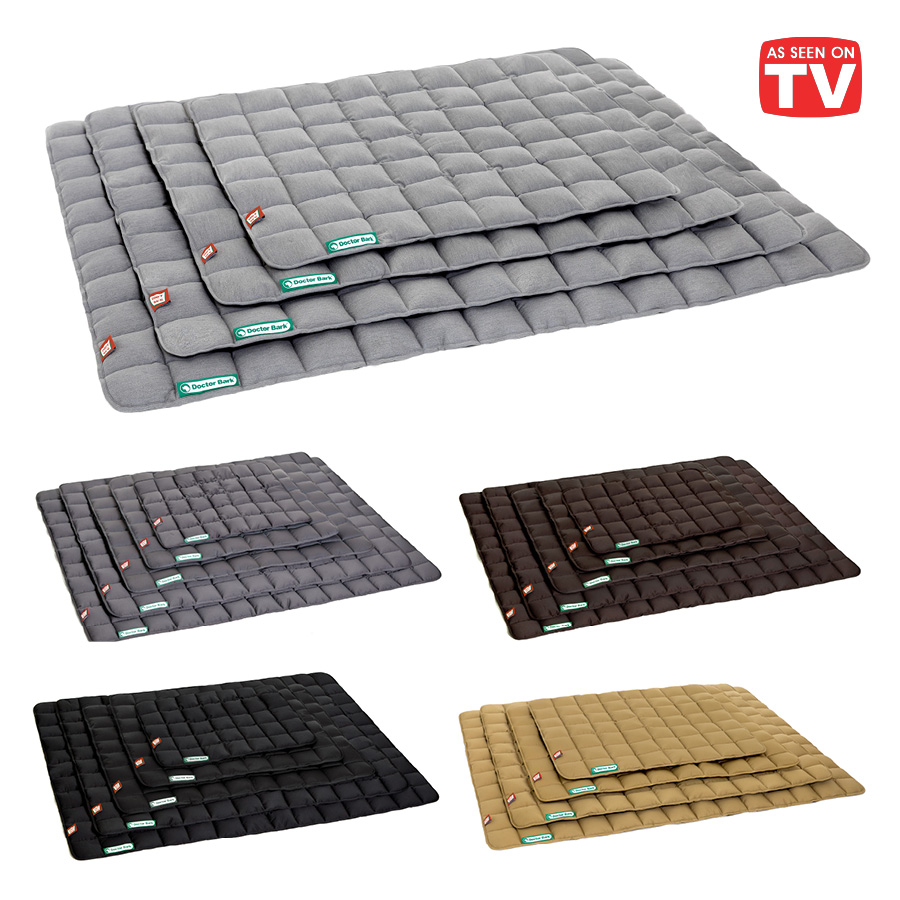 Cozy and convenient, use the dog blanket as extra padding for the dog bed or bring it anywhere so your dog always has a place to lie in peace.
Made in Germany by veterinarians using the latest scientific research
Machine-washable up to 200°F
Hypoallergenic
Suitable for dryers
Patented orthopedic filling
Highly durable, sturdy, and scratch-resistant
To lounge and nap on your bad, sofa, couch or the floor - at home and outdoor. Your dog will love it and you will join your dog on his Doctor Bark blanket.
TIMELESS DESIGN, STYLE, COMFORT
The highest hygiene possible are combined to the optical highlight from Doctor Bark. All Doctor Bark blankets are quilted with 15oz/10ft² of filling material. The chosen filling quantity guarantees a comfortable upholstery.
The outside material is a woven cotton blend that remains sturdy and soft, even after wear or washing. The patented filling is comfortable to lie in and breathable, so your dog doesn't overheat.
HIGHEST STANDARDS OF HYGENE
The entire Doctor Bark collection can be washed at 200°F. The bacteria, parasites, sebum, dirt, and grime that collect over time is effectively washed out, leaving your blanket like new and odor-free.