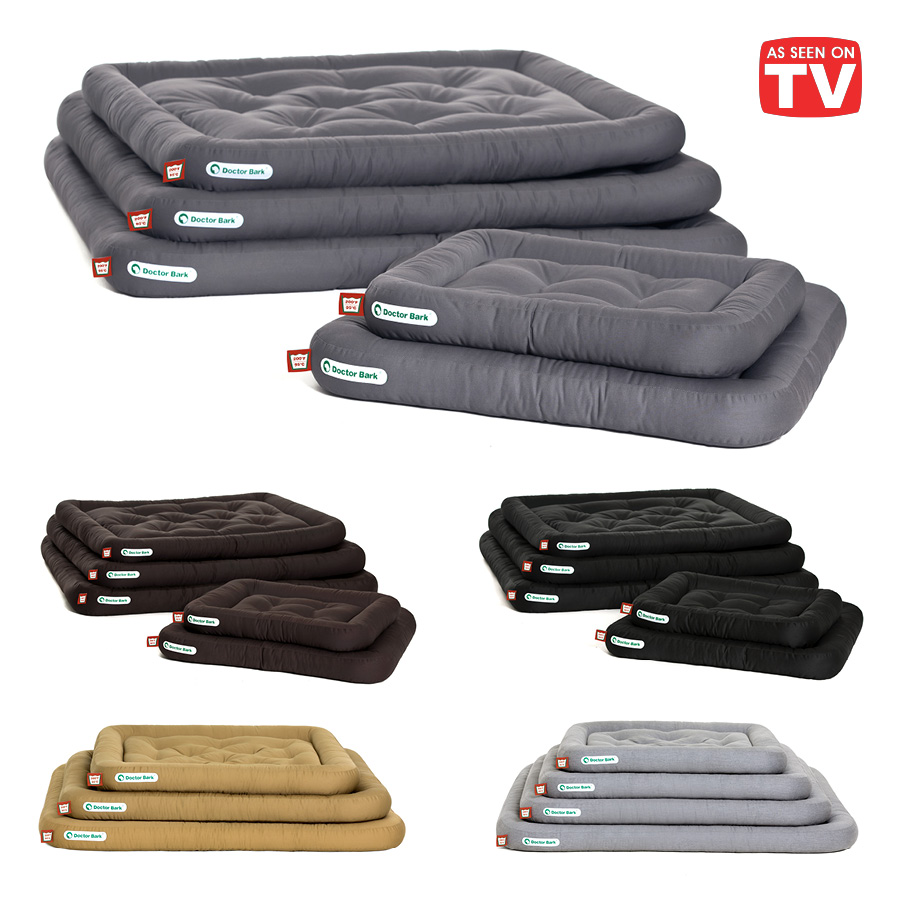 Dog Cushions
Deluxe Orthopedic Mattress
washable on the whole up to 200°F and suitable for dryers
suitable for allergics
developed by veterinarians
premium quality
Made in Germany
PERFECT AND ORTHOPEDIC FOR YOUR DOG
The Doctor Bark dog cushions are constructed for your dog's unique orthopedic needs using the latest scientific data. They are designed to keep the spine straight when your dog sleeps or rests on the cushion, allowing the muscles to maximally relax and preventing future health issues, like hip dysplasia.
TIMELESS DESIGN, STYLE, COMFORT
The highest hygiene possible are combined to the optical highlight from Doctor Bark. The upper material of the dog cushion is a woven cotton blend that remains both sturdy and soft, even after washing. The patented filling is breathable and cozy to lie in.
Thanks to our innovative Back-to-Shape filling material, our pet pillows retain their shape after every wash. After each drying cycle, the filling returns to its original softness. The upper is highly durable, sturdy, and scratch-resistant (except when used by young puppies).
What makes the Doctor Bark Dog Cushion unique is that it can be washed at 200°F. All bacteria, grime, parasites, and dirt that collect over time is washed out at this higher than normal boiling point. With one wash, your dog cushion looks, smells, and feels like new.