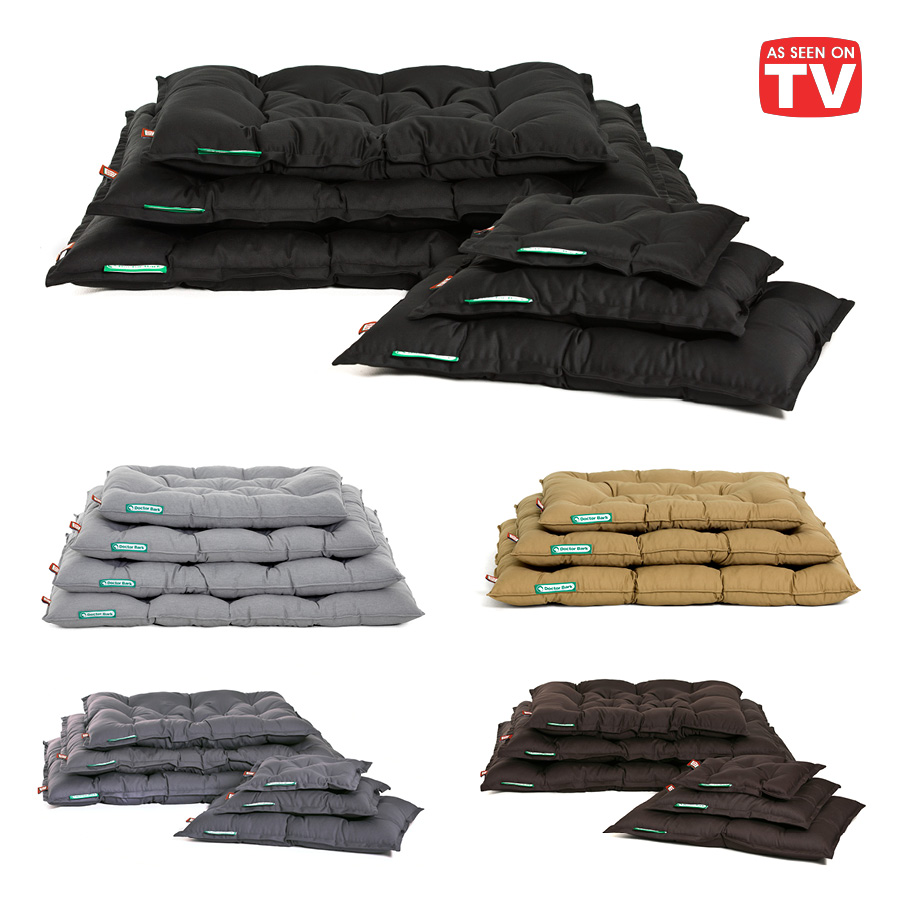 Dog Cushion Urban
Our dog cushion is designed by medical professionals using the latest scientific research to improve dogs' health and prevent common disorders, like hip dysplasia. The cushion is an orthopedic marvel, and our most versatile product. It's suitable for indoor and outdoor use.
Made in Germany by veterinarians using the latest scientific research
Machine-washable up to 200°F
Hypoallergenic
Suitable for dryers
Patented orthopedic filling
Highly durable, sturdy, and scratch-resistant
VET-DESIGNED ORTHOPEDIC SUPPORT
The Doctor Bark Dog Cushions are constructed for your dog's unique orthopedic needs using the latest scientific data. The patented filling is designed to keep the spine straight when resting or sleeping, which allows muscles to fully relax. Over time, this orthopedic support helps to prevent common health problems, like hip dysplasia, and support a healthy life.
TIMELESS DESIGN, STYLE, COMFORT
The highest hygiene possible are combined to the optical highlight from Doctor Bark. The upper material of the dog cushion is a woven cotton blend that remains both sturdy and soft, even after washing. The patented filling is breathable and cozy to lie in.
Thanks to our innovative rebounding filling material, the pet cushion retains its shape after every wash. Once dried, the original shape and softness returns.
HIGHEST STANDARDS OF HYGENE
The entire Doctor Bark collection can be washed at 200°F. The bacteria, parasites, sebum, dirt, and grime that collect over time is effectively washed out, leaving your Doctor Bark cushion like new and odor-free.